The wines of the Grands Crus de l'Ouest are drunk and appreciated the world over. Thanks to an ever expanding distribution circuit we have built lasting relationships with the distributors of our wines. Our catalogue includes a wide range of wines to suit every palate and match with a variety of cuisine.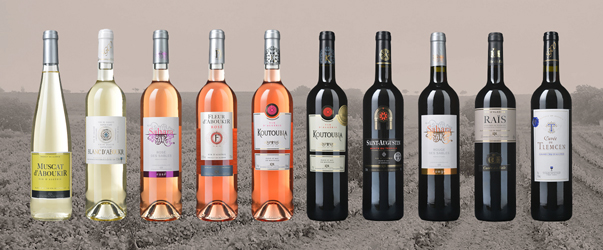 Whether you are looking for a range or a color, our wines of distinction will complement your selection.
The qualitative positioning of the wines from the SGCO make them highly appreciated by food professionals, specialist distributors and wine boutiques. We participate in many operations to accompany them in the promotion of our wines, offering marketing support in the form of special events on the client's premises, the presentation of our wines by our oenologists, dispatching 'discovery' samples, or supplying Tasting Notes. And promotional objects such as table tents, brochures and in-store display material are available for retailers.

DELIVERY AND SUPPLY CHAIN

Expeditions are managed from our warehouse near Oran or our distribution platform in France. The fastest possible delivery times are therefore assured for supply and restocking.
TOGETHER, A WINNING PARTNERSHIP

Our strategy is at bring Algerian wine to a premium positioning, and ensure its promotion and distribution. To be effective this requires a close partnership and a mutually beneficial relationship with you, the distributor.
If you are interested in our products and would like more information or to discuss a possible future collaboration, please contact us: